The best ways to get to Munich from Munich Intl. Airport
Munich is a quite huge, international airport and the hub of Germany's south. While Frankfurt ist the most important airport in Germany, but Munich comes in the second place. Its location in Europe makes it a hub airport with over 200 destinations in 70 countries. Munich International Airport is also called "Franz Josef Strauss Airport", named after the former Bavarian minister-president and not be confused with Johann Strauss, music composer known for the waltz.
How to get from Munich airport to the city?
There are a few options to get from the airport to Munich. You have to know that Munich International Airport ("Franz Josef Strauss Airport", IATA-Code: MUC) is outside of the city. It's located about 40 kilometres (ca. 25 miles) northeast of the city centre. So many travellers arriving at Munich Airport ask questions like "What is the easiest, most convenient or cheapest way to get from the airport to the city?" Actually there are five options to get to the city. It is possible to
Take a Taxi
Use the Urban rail system (S-Bahn)
Use the Express Bus
Use a rental car
Prebook a transfer
I will now show you the advantages, disadvantages and costs for each transport option.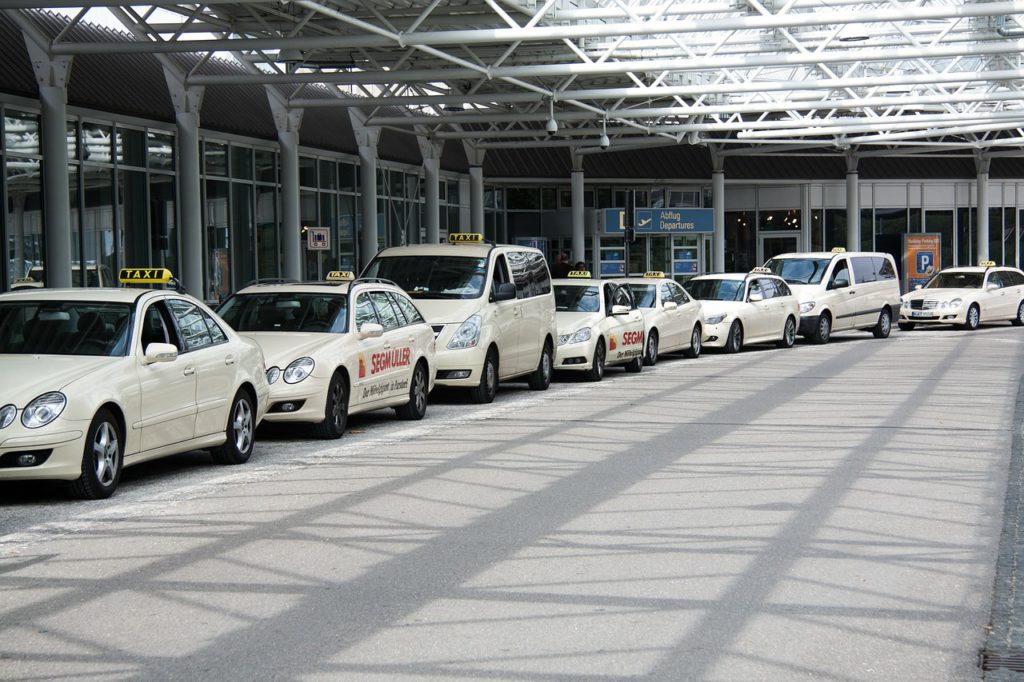 Using a taxi to get to Munich
Using a taxi to get from Munich International Airport to Munich City is the most convenient, but also most expensive transfer possibility. The taxis wait directly outside of the arrivals hall and usually there are also Taxi-Vans to transfer more than three people with their luggage. There is no specific service staff outside the arrivals hall or specific line you have to wait for the taxis. You just go out and choose your taxi. There is just one unwritten rule you should know. Always choose the first taxi in line. If you need a Taxi-Van, just go to the first Van in line. Of course this is not an official law, but i've seen taxi drivers showing verbally their displeasure when people are not taking the first taxi in line.