Getting around in Munich is easy. The most relaxed and convenient way is using a taxi. But how does the Munich taxi system work and is it expensive to ride in a cab? Find the answers here.
When it comes to the question "how to get from and to the airport/station/my accomodation?" every tourist will ask himself wether using a taxi in an unknown city is a good idea or not. I travelled a few countries and realized, that using taxis is something that tourists do more regularly than citizens and they often have questions like "Are there "good" and "bad" taxi companies?", "Do they all have the same prices?" and "How is the tariff calculated?". Here you will find all the answers you need about using a taxi in Munich.
The Taxi companies in Munich
Actually there are more than 1.500 different taxi companies in Munich, but you usually won't notice a thing, as many of them are consolidated in taxi offices. With about 4.000 Taxis Munich has the highest density of taxis per inhabitant in Germany (2.5 taxis per 1.000 citizens). Even the capital of Germany (Berlin) has a lower density (2.3 taxis per 1.000 citizens).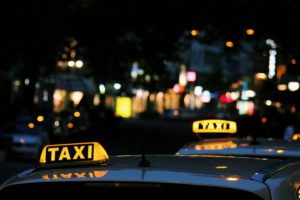 Taxi offices (German: "Taxizentralen")
There are two taxi offices in Munich, which manage nearly all taxis in Munich.
Taxi-München: One of the oldest taxi offices in Germany, founded in 1917. It is a mutual company with about 3.000 members (taxis) and therefore the biggest taxi office in Germany.
IsarFunk: Another big taxi office with lots of members (taxis)
Colour: All taxi cars have to be couloured in the same colour-scheme in Germany (exceptions in a few German states, but not Bavaria). Every taxi has to be painted in "bright ivory". Actually it looks like cream white or a very bright yellow. 
Advertisements: Some taxis have advertisements on their doors. There is no difference between taxis with or without advertisements, so no worries about that.
Taxi signs: All taxis have a specific yellow/black taxi sign on their roof.
Car brands: taxis are often Mercedes-Benz's but there is no rule that taxis must be Benz's. You will also find VWs, BMWs, Chryslers, Toyotas and even Porsches or a Maybach.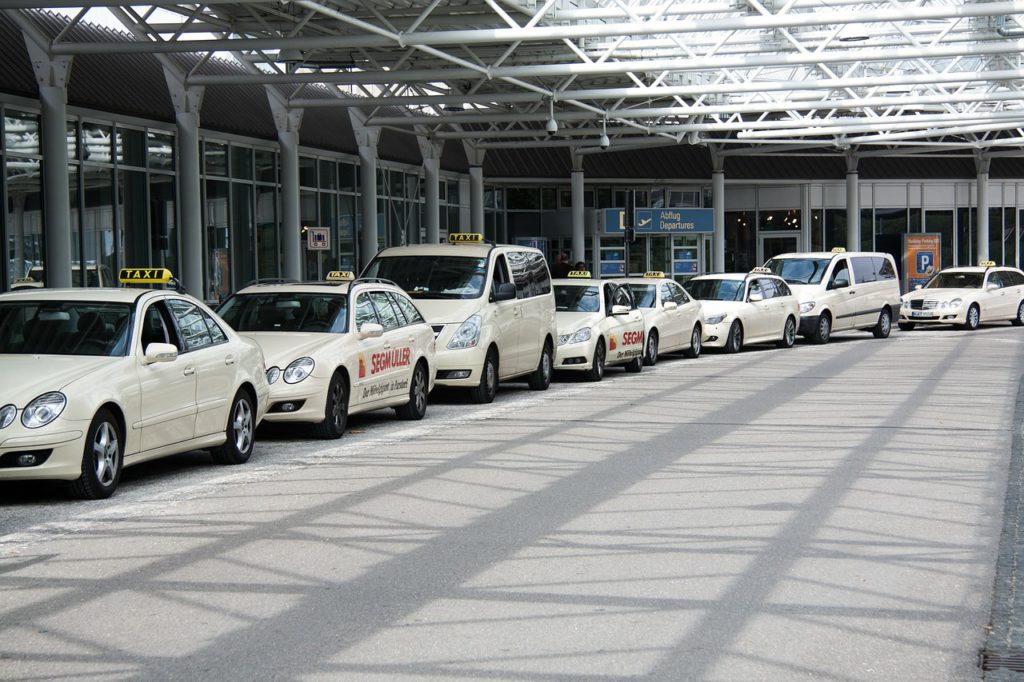 When you're in the inner city, you usually won't have a problem to find a taxi as there are many of them driving around and there are also taxi ranks (cab stands) near main attractions and areas where lot's of pedestrians are (e.g. rail stations, subway stations and tourist hotspots). But when you're a bit off in the outskirts, you will have a hard time finding a taxi. There, you usually have to call a taxi office or use a mobile app for ordering a taxi.
Hail a taxi in Munich
When you're in the inner city or a quite touristy area, you will see quite a lot of taxis passing by. If you like to use a taxi, you can hail one. If the taxi is free, the driver will stop for you (or will show you he/she will stop for you in a few meters, where the traffic allows stopping). During the night, you can see if a taxi is free or not, because every taxi that is free has to illuminate the yellow taxi sign on the roof of the car. Taxis without an illuminated sign will not stop for you, as they already have guests or are on their way to pick up guests who ordered a taxi.
Go to a taxi rank (cab stand)
Call a taxi office
Order a taxi online or with a mobile app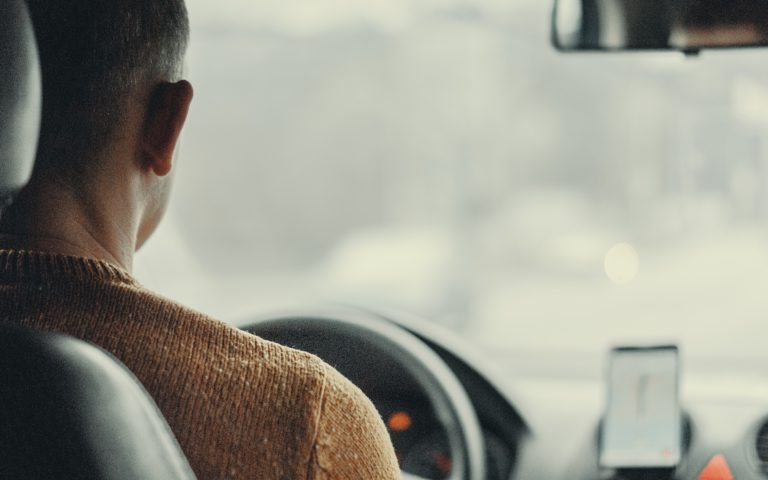 Other Taxi companies in Munich
As mentioned, there are many taxi companies in Munich and most of them are consolidated in the two taxi offices Taxi München e.G. and IsarFunk, but of course it is possible to call the taxi companies directly if you wish. To be honest this is something mostly residents do. As a tourist, I recommend hailing a taxi, or order a taxi through the taxi offices or mobile apps, which is much more convenient.
If you wish to contact the many taxi companies directly, you can search the web for those companies.
The taxi tariffs in Munich are regulated and supervised by the City of Munich. The taxi tariff is set by a specific taxi tariff decree, therefore you can be sure that every taxi driver will charge you the same price for the same route. Here I will show you the taxi tariffs in Munich (as of Mar 1st 2019):
| Type | Price in EUR | approx. price in USD | approx. price in GBP |
| --- | --- | --- | --- |
| | | | |
| | | | |
| | | | |
| | | | |
| | | | |
| | | | |
| | | | |
These fares are programmed into the taximeters every taxi in Munich has. The tariff system seems quite easy, but most citizens will agree that the prices using a taxi are somehow not predictable. This because of the fare per kilometre is added to the waiting time fare. The waiting time fare always takes action, when the taxi doesn't move. This is the case when the taxi is stopped by a traffic light, traffic jam or similar things. Every minute the taximeter will then add 0.50 EUR (approx. 0.60 USD, 0.40 GBP). Thats 1/60 of 30.00 EUR waiting time fee.
Taxi prices for specific routes in Munich
Here you will find the approximate price for routes in Munich usually tourists will do. Please note these prices are approximate and change due to traffic density, baggage and order fees.
Munich International Airport to Munich Main Station: ~80 EUR (ca. 90 USD, ca. 70 GPB)
Munich International Airport to Munich Trade Fair (Riem): flat fee: 67 EUR (ca. 75 USD, ca. 60 GBP)
Munich Main Station to Munich East Station: ~20 EUR (ca. 23 USD, ca. 18 GBP)
Munich Main Station to Nymphenburg Castle: ~20 EUR (ca. 23 USD, ca. 18 GBP)
Munich Main Station to Munich Trade Fair (Riem): ~30 EUR (ca. 34 USD, ca. 26 GBP)